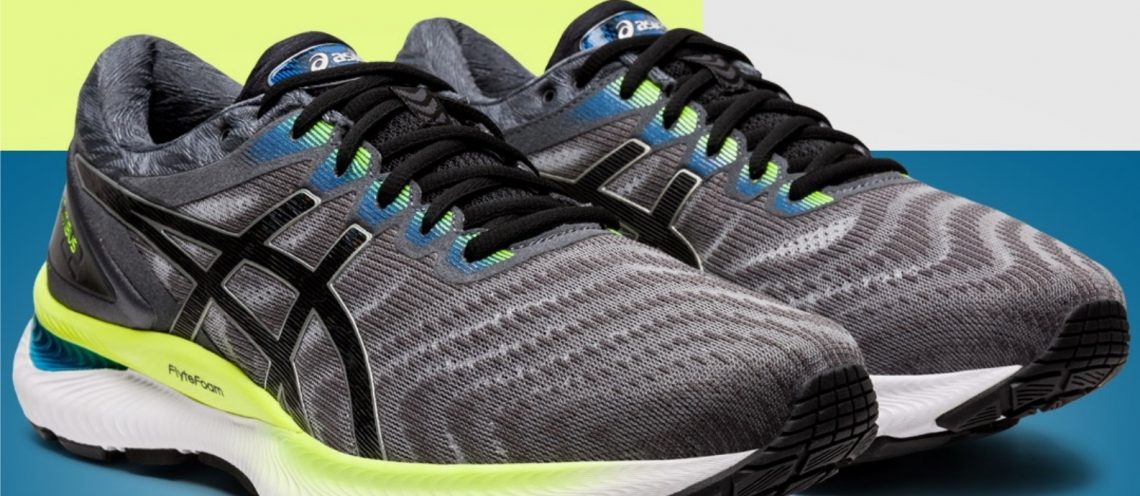 Asics Gel-Nimbus 22 – Running Shoes in Miami Beach
On 1 November 2019, Asics launched the second generation of its Gel Nimbus running shoes, the GEL-NIMBUS 22.
Named Nimbus after the Latin term Nimbus (cloud formation), the ASICS collection has become synonymous with comfort, with each new version equipped with the latest technology that increases the benefit for runners.
Compared to version 21, the new Gel-Nimbus 22 shoes complement FLYTEFOAM propels for improved cushioning and softness under the feet. The midsole has also been reconfigured to be closer to the ground. 
The gel absorption improves shock absorption. The sole is perfect for long-distance running. Flytefoam runs along the length of the midsole, offering responsiveness, flexibility, and high quality, lightweight, and durable material in the sole.
A layer of FlyteFoam, Lyte, and Flytte Foams Propel supports your feet and ensures functional energy recovery. Using monofilament mesh, ASICS makes it possible to design a shoe that feels malleable on foot without any restrictive effect.  
In recent years, Asics has listened to consumer concerns and developed custom-made shoes that offer more space on the front foot and for longer training runs. 
Asics Gel-Nimbus 22 is available at our store in Miami Beach! 
1448 Alton Rd , Miami Beach, FL 33139.
Phone 1 (305) 531-0008 
Whatsapp 1 (305) 531-0008 
Parking in rear
Store Hours Mon-Sat: 11AM – 7PM  (June 2020 – Covid)