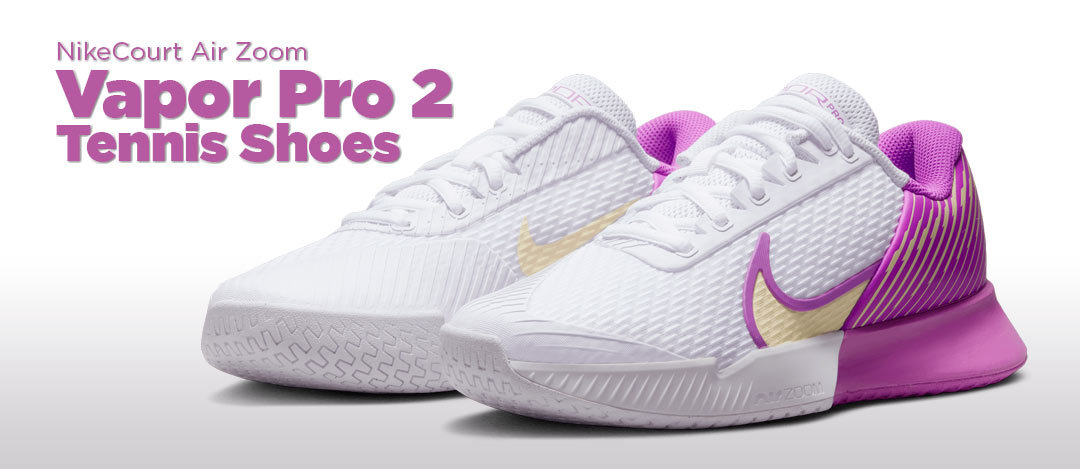 JUST IN: NikeCourt Air Zoom Vapor Pro 2
The NikeCourt Air Zoom Vapor Pro 2 is a women's hard court tennis shoe that is designed for players who demand speed, agility, and comfort on the court. The shoe has a low-cut design that allows for quick and agile movements, and it features a forefoot Zoom Air unit that provides spring and cushioning for a responsive feel. The midsole is also cushioned to offer support without adding unnecessary weight.
The shoe's upper is made of durable, reinforced mesh that helps to keep your feet cool and provides extra support. The mesh material is also breathable, which helps to prevent your feet from getting too hot and sweaty during long matches. Overall, the NikeCourt Air Zoom Vapor Pro 2 is a lightweight, comfortable, and durable tennis shoe that is perfect for serious players who want to perform at their best on the court. 
Available at our store in Miami Beach! 

📍 1448 Alton Rd , Miami Beach, FL 33139
📞 1 (305) 531-0008
Whatsapp 1 (305) 531-0008
🚗 Parking in rear 
⏰
Mon-Sat: 10AM -6 PM | Sun: 11AM – 6PM 

#WorldTennis #WorldTennisMiami #Nike #adidas #Wilson #Head #Yonex #Babolat #Asics #TournaGrip #Aquasphere #Dropshot #Lacoste #Fila #TennisStore #TennisShop #SportingGoods #RunningShoes #TennisShoes #Tennis #TennisString #Stringing #BeachTennis #Padel #Pickleball #Swimming #Running