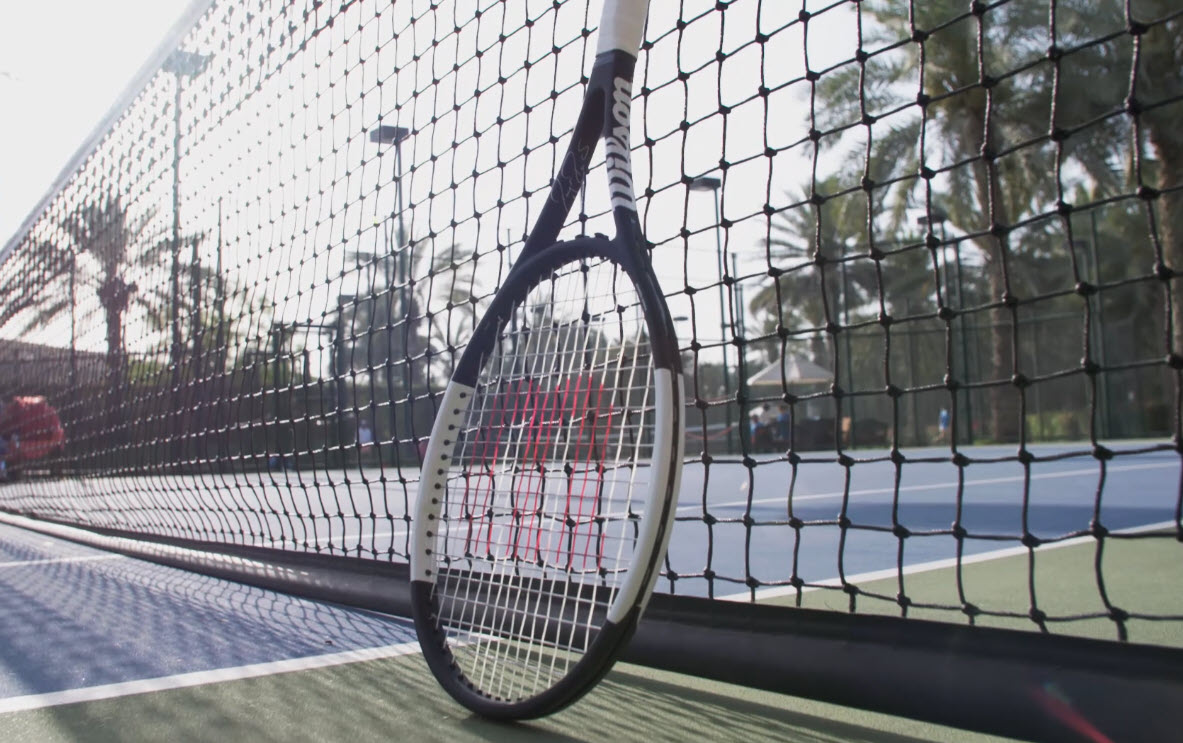 Wilson Pro Staff RF97. The New Roger Federer´s Tennis Racquet Just Released!
Designed to perfection by the legendary
The RF97 from Wilson was already a perfect racquet for tennis players owing to its performance-enhancing specifications. Now the reputed sports company has added another creation to its tennis racquet line, the Pro Staff RF97 Autograph. And guess what, it's out in the market!
Retaining the specifications of the older version, this tennis racquet rose to fame because it's designed for legendary Roger Federer. Not to forget, he himself helped engineer this incredible piece after partnering with Wilson, an alliance that stands strong since 2006.
When he approached Wilson to update his RF97 tuxedo racquet, little did they now that they would be able to reform it to an incredible package of visual sharpness, robust grip, and superior performance. From power and control to volleys and strokes, this tennis racquet aced all durability and performance tests, and grabbed a competitive edge in the sports arena.
Peerless specs marking a difference from predecessors
The Pro Staff RF97 is a remarkable update to an existing racquet. From Federer's small silhouette to the slim black matte finish to laser-inscribed graphics, it's one of the most scrupulous pieces of engineering of Wilson and the sports legend. The texture is redesigned to suit the acumen of Federer, a subtle difference that allows for easier adjustments while spinning or repositioning the racquet.
The headlight balance, braided graphite design, and the perimeter weighing system are timeless aspects of Wilson's formula. Unlike its predecessors, the Pro Staff RF97 has a wider and angular beam, which gives stronger delivery compared to traditional racquets. With a strung of 12.6 ounces, this racquet provides a huge plow-through and high-level stability so that you can redirect any heavy pace with utmost ease.
The racquet's full cuts also reflect a high degree of precision. It has aced the headlight balance tests and gives the perfect feeling of fast strokes and deliveries. The racquet is simply perfect for top-spinners as they get the desired acceleration. The heavy pace, however, does not unfazed the racquet's volleys, enabling players to maneuver the ball over short distances.
The Pro Staff RF97 is a fine-crafted racquet that's meant for superior performance on the court. Given its amazing specifications, the racquet will soon become a classic, marking a huge difference from traditional racquets. Wilson and Federer rightly steal the limelight with their revolutionary racquet design.
Buy Now!
Call World Tennis Miami Beach.
Phone  305 531-0008.
1448 Alton Rd. Miami Beach, FL  33139