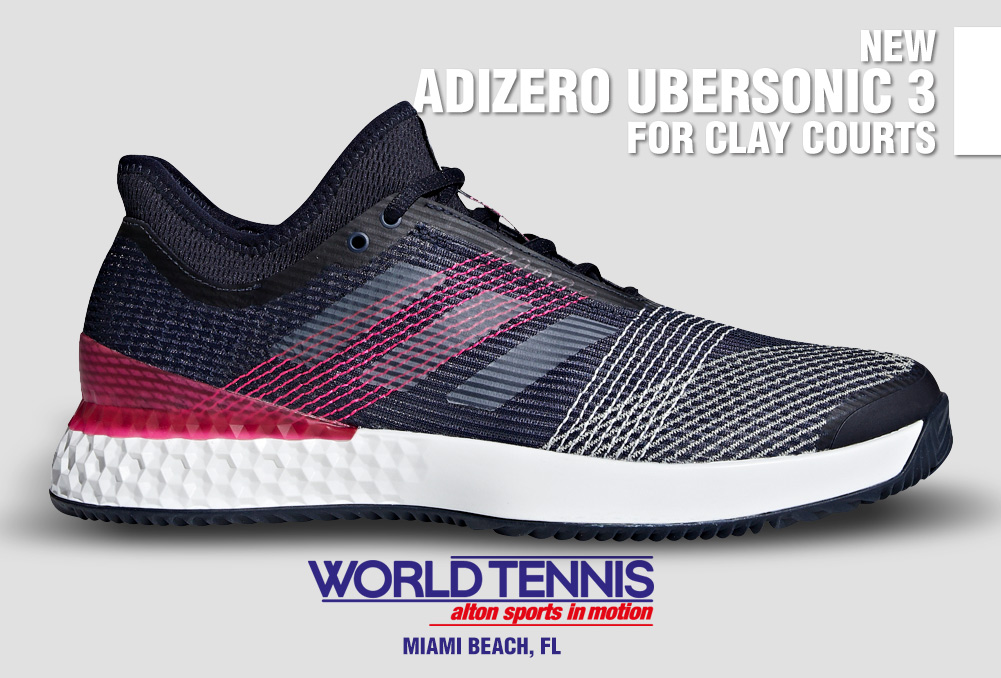 Adizero Ubersonic 3. New Tennis Shoe for Clay Courts
Tennis can be played on hard, grass, or clay courts, requiring players to pay attention to the kind of shoes they wear. The type of court also has a significant influence on your playing style. Clay courts are particularly challenging because they tend toward more topspin through full western grip, thereby demanding consistency and powerful defense from players.
Take the majors at Roland Garros's clay courts for example. The game slows down a little, and the ball springs up higher. On the other hand, the ball stays fast and low on the courts of Wimbledon. Both courts have their share of challenges to offer to players.
You should be able to adapt to different tennis courts, and the only way you can enhance your performance in the sport is by wearing the right pair of tennis shoes. In the case of clay courts, you need tennis shoes that give you a firm grip, enduring functionality, and greater security.
If you are confused between the plethora of choices in the marketplace, the Adizero Ubersonic 3 for clay courts comes as a gust of fresh air for players. If there's a pair of tennis shoes that refines speed, then it has to be this pair from the Adizero product line. These shoes are comfort and appeal brought together beautifully in a dynamic package, marking a difference from traditional, mundane shoemaking.
Let's look at some of its amazing features:
These tennis shoes have a seamless bootee makeup that provides proper fit and long-lasting comfort to players. They are incredibly breathable owing to the net mesh on the upper portion, allowing for an all-action game in hot weather conditions.

If midfoot support is a concern for you, fret not because the Adizero Ubersonic 3 comes with a geometrical chassis and 3D Torsion that supports your midfoot. The sprint-frame construction of these shoes provides greater stability and enhancing your speed on clay courts.

The outsole of the Adizero Ubersonic 3 is designed to provide greater traction and durability on clay. They have a herringbone tread pattern that provides more adaptability for multidirectional movements.
If at all you are in very intense rallies, the Adizero Ubersonic 3 is the pair of tennis shoes you need. They have a supportive and lightweight construction that allows you to enhance your speed on clay courts. You don't have to worry about injuries during lateral movements because these tennis shoes are designed for versatility and stability.
What about hitting some balls at Flamingo Park this holiday? You'll need a pair of CLAY shoes, like this new Adizero Ubersonic 3, specially designed for Clay Courts. Available at our store in Miami Beach.
Buy Now!
Call World Tennis Miami Beach.
Phone  305 531-0008.
1448 Alton Rd. Miami Beach, FL  33139