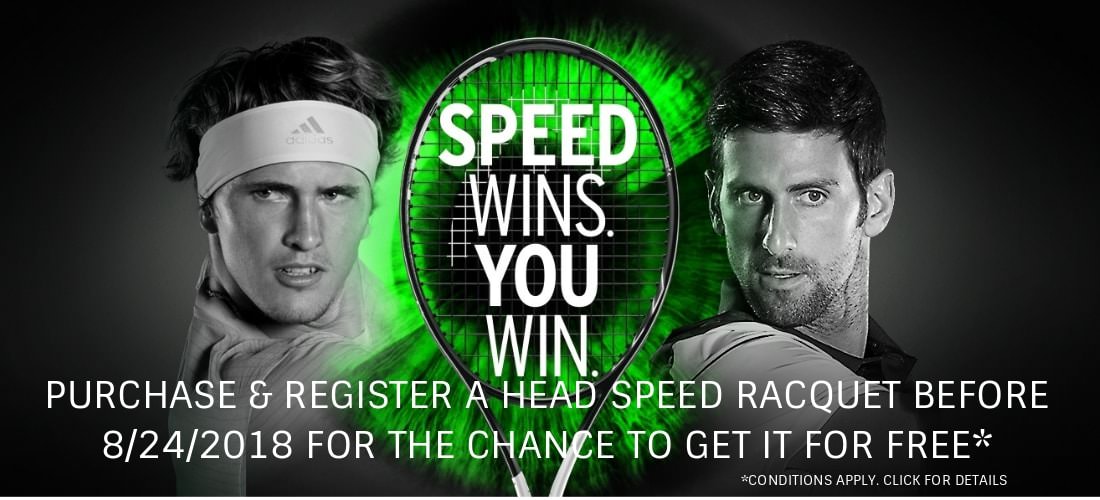 We will REFUND the purchase price of HEAD Racquet if Djokovic or Zverev WINS the final in NY*. Hurry UP!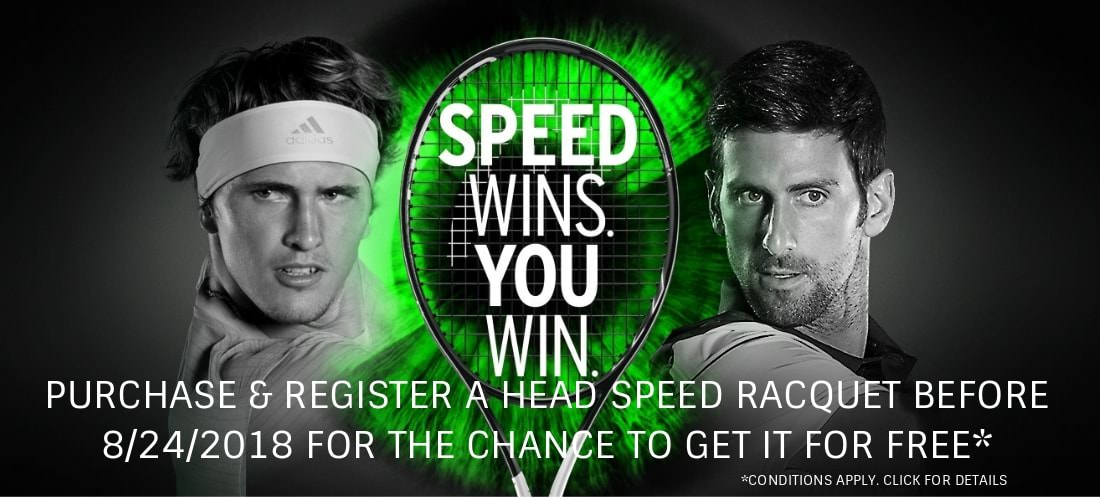 Be one of the first 1000 to register your Head Graphene 360 tennis racquet to be included in the conditional rebate promotion.*
Consumers can purchase any Graphene 360 Speed racquet by 8/20, and register the racquet at head.com/speedwins by 8/24.
If Novak Djokovic or Sascha Zverev WINS the final in NY on Sept 9th, we will REFUND all registered consumers the purchase price of their racquet.
Visit us to learn all about this promotion!
1448 Alton Rd, Miami Beach, FL 33139
(305) 531-0008 or call us Toll Free at 1 (855) 258-6677‬ .
* Conditions apply. Please see the official rules