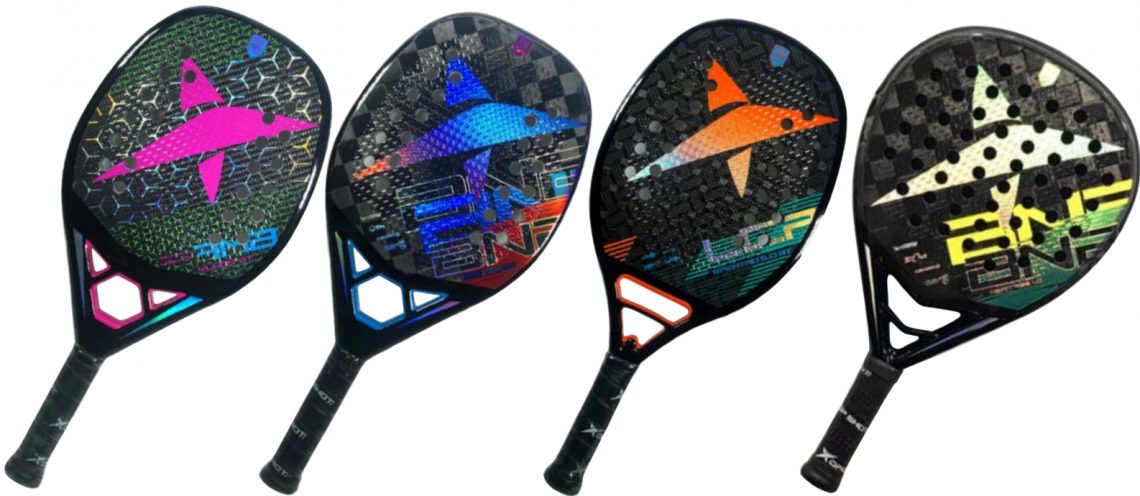 Introducing Drop Shot Beach Tennis Paddle Racquets
Introducing Drop Shot Beach Tennis Paddle Racquets
Play PADEL, the world's fastest growing sport !
Feel unique with this paddle line developed with the latest technology specifically for expert players.
Drop Shot beach tennis and paddle racquets available at our store in Miami Beach!
Heritage 1.0 BT
Spektro 5.0 BT
Legend 1.0 BT
Yukon
Paddle tennis is a game adapted from tennis that has been played for over a century and is now one of the most popular sports in the world. 
Paddle tennis is played with a solid racket as opposed to a strung racket and used on a depressed tennis ball. Compared to tennis, the courts are smaller, have a double track and the net is lower, but paddles have a slightly different shape. A solid, stringless bat is used, as well as a variety of different types of paddles, such as paddles with different sizes and shapes. 
In a way, the sport has been influenced by classic tennis, which just goes to show that tennis is all that comes when you just keep playing. There are a few other paddle sports that have gained popularity, such as beach tennis and pickle ball. 
In this game it is very similar to tennis, but there are some slight differences and only doubles are played. 
The platform of the tennis racket consists of a platform with aerodynamic holes drilled into the head. 
Paddle tennis, a combination of tennis, racket and squash, is a fast-paced board game, and the odd angle is intended to keep the opponent active and guess. 
It is easy for beginners to take control of the game. 
There is also beach tennis, which is played for a start in the sand, but it is more likely that it is something else. They play on the side or the back of a wall, which are either great places to play when you're playing on a beach. 
World Tennis Miami Beach
1448 Alton Rd , Miami Beach, FL 33139.
1 (305) 531-0008 or •
Whatsapp 1 (305) 531-0008 •
Parking in rear •
Mon-Sat: 11AM – 7PM •